Cocktail Catering for Brand Events
Do you want to give your brand a boost? We can help you achieve it. Tell us what you want to achieve and how you want to transmit it, and we will do it through our cocktails, which will be inspired by your brand. How? By studying your philosophy, brand image and discourse. Therefore, the more information you give us, the greater your achievement will be.
It doesn't matter if your brand is big or small, if you are a drink or a car brand, we adapt to all types of brands creating a unique product for you, which is exclusive and differentiating. In addition, we take care of everything: the assembly, the theming and dismantling of the bar,
the tableware, the products, the ice and, of course, a team formed by the best professionals uniformed appropriately for the occasion.
In case you need a place, we have one in San Sebastian, ​Liquid Art​. Our place is yours, you can theme it as you consider appropriate to achieve the impulse you need. It is an ideal space for cocktail and gastronomy fusion events. It has everything you need, so that adding good food, drink, lighting and sound, will make the experience of your customers unique and increase your value as a brand.
Let's toast… "We don't remember days, we remember moments".
"Aitona Coffes is a family business with 50 years of history. 50 years of commitment and closeness to our customers, always working with the best coffees and always offering the best services, adapting to new trends and times. We look to the future with enthusiasm to continue leading the hospitality industry in Gipuzkoa.
This eagerness to innovate and create has led us to collaborate on several occasions with our friend Alberto Benedicto, with whom we designed a series of sensory demonstrations through the cocktails, with a common denominator: coffee.
Through these events, we managed to show other versions of our traditional Aitona coffee, with which we intend to make a parallelism with the development of our company, innovate and adapt to the new times, while maintaining the same values as always. Undoubtedly, we achieved it, attracting the public to the world of coffee in a didactic way and fun way".
Iker Monzon. Manager.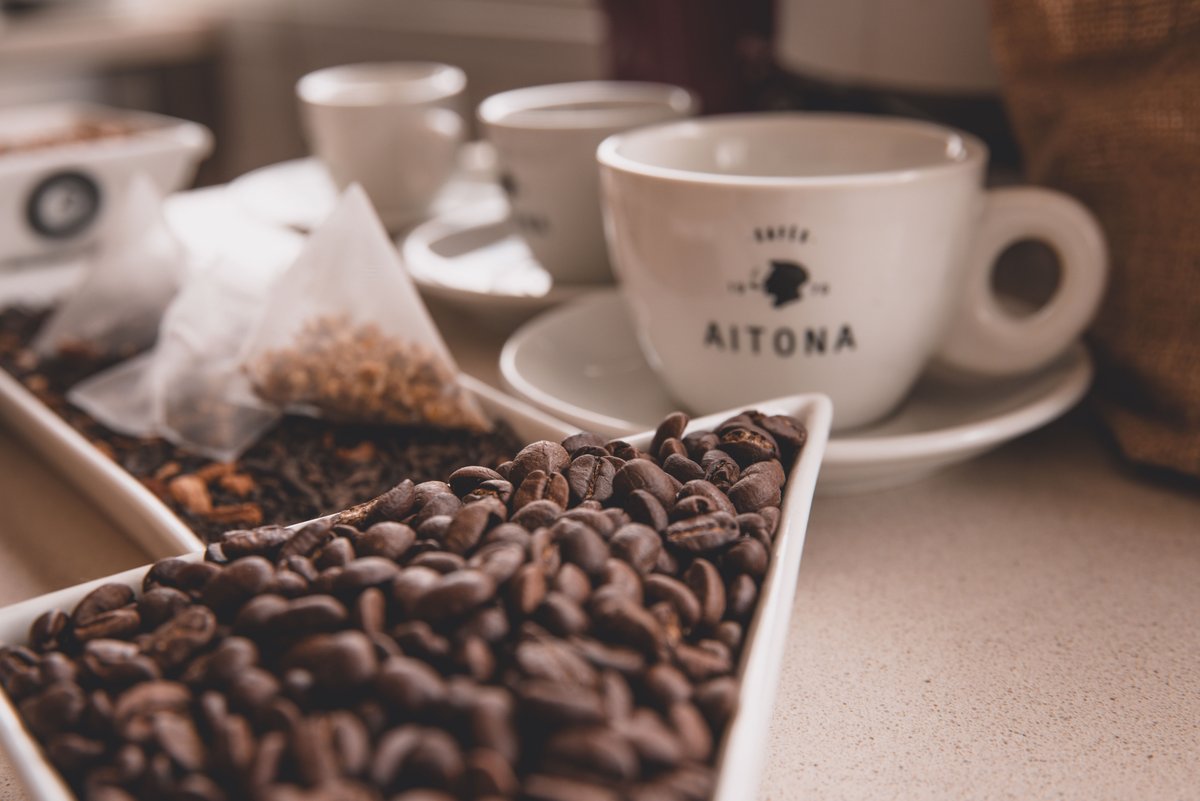 "As Oatly's Market developer in Iberia we want to reach out to the barista community and inspire them, as well as build bridges with other
as well as build bridges with other hospitality professionals through coffee, such as bartenders.
To achieve this, the professionalism of our partners is essential.
Working with Alberto was a great fortune. The ease of communication, the professionalism, the result of the cocktails in the glass was essential for the success of our event in Valmaseda, where we were trying to communicate that we could be sustainable with small gestures.
The coffee-based cocktails were well liked and Alberto understood what we needed to offer with ease.
100% recommendable. We hope to be able to organize something together soon."
Noelia Ripoll. Market developer Oatly Iberia